No International Sales
I ship within the continental US only.
For years I have cast blessings and spells on special pieces of my own jewelry, always with amazing results and once in a while a surprise here and there. Each piece of jewelry sold here will have a powerful and unique spell placed upon it. For those unfamiliar with witchcraft, you should know that a cast spell does not mean an instant miracle; miracles come from a higher source. Instead, spells direct energy for a particular purpose, which works towards creating change in your life, reaching goals, fixing problems, finding solutions-- this is how real magick works.
How are spells cast upon jewelry?
A spell or blessing is placed on an object by gathering and using various ingredients that are in correspondence with each other-- candles, herbs, incense, oils, etc. A ritual is performed with these items at the correct moon phase and with the correct astrological correspondences, and this is what creates the energy that's needed to cast the spell. Along with physical ingredients for a spell, certain gods/goddesses may be invoked, chants spoken, music sang, affirmations repeated...it all comes together to raise and move universal energy.


Choose carefully the piece of jewelry you desire
and the type of spell you are looking for.
Upon this page you will find
the following merchandise:
SteamPunk Bleu
A new line from
"Creations by Isabella"
Metal Magick:
Bracelet/Ring sets
(created with alpaca silver, brass, & copper)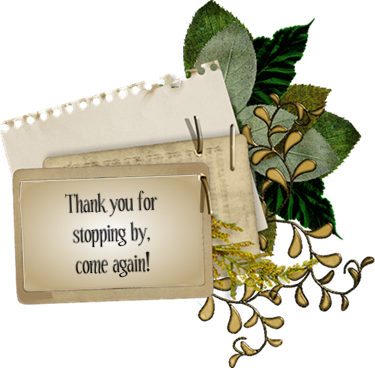 SteamPunk Bleu

...Creations by Isabella

The Collection
Necklace #1
Necklace #1
(Turquoise Sphere)
$20.00
Necklace #2
Necklace #2
(Peace)
$20.00


Necklace #3
Necklace #3
(Eiffel Tower)
$20.00
Earrings #1
Earrings #1
(Eiffel Tower)
$12.95


Earrings #3
Earrings #3
(Blue Beads)
$12.95
Metal Magick

...copper, brass, silver
Copper

Energy: receptive (feminine)
Planet: Venus
Element: Water
Powers: direction energy; healing; luck; love; protection; money
During ancient times in Mesopotamia, copper was attributed to the Queen of Heaven, as well as to goddesses associated with the planet Venus (Aphrodite, Astarte, Ishtar). Copper is a conductor of electricity and is often used in magickal wands, with clear quartz crystals, to direct energy. Copper is worn by magickal practitioners, as well, for the purpose of directing energy during spell crafting and rituals. Copper has the ability to balance receptive (feminine) and projective (masculine) energies in the human body, thus facilitating healing. Copper is worn to aid in the relief of rheumatism and arthritis, but is worn for general healing and to divert illnesses of all kinds. It's considered a lucky metal and is often worn in conjunction with gemstones geared to bring good fortune. Copper can be worn to attract a lover and is often paired with an emerald for this purpose.

Brass

Energy: projective (masculine)
Planet: Sun
Element: Fire
Powers: healing, money, protection

Brass can be used as a magickal substitution for gold, and is often used in money spells and rituals. Brass can be worn or used with stones to attract money and prosperity, such as aventurine and pyrite. It's also used in ritual healing and can be worn to ease stomach cramps and nose bleeds. Brass is a protective metal, and can be worn to guard you against physical, emotional, or psychic attack. It can also be used for defensive magick, to send negative energy back to its source, and it can be charged and worn for this purpose.

Silver

Energy: receptive (feminine)
Planet: Moon
Element: Water
Powers: love, psychism, dreams, protection, travel
(physical & astral), money

When worn, silver stimulates psychic awareness and personal abilities and is often worn during divination. You can wear silver to bed to enhance prophetic dreams and to aide in astral travel. It is a protective talisman worn by travelers, particularly to those traveling on or over water. Silver is connected to the energy of the Moon and the Goddess (feminine divinity), and can be worn to aide in a Wiccan ritual known as €œ"Drawing Down the Moon".

The rings included with these
bracelets average a size 8.

#2
$18.95
#5
$18.95
The power of enchanted jewelry works with your body's natural energy. To draw this power into yourself, wear the ring on your left hand; to project the power outward, wear the ring on your right hand. When purchasing these rings, tell me what type of enchantment you'd like added to your ring by leaving a note with PayPal when you make a purchase, or by emailing me at:

witch_of_endore@yahoo.com
Some suggestions for enchantments would include love; prosperity; friendship; healing; health; personal power; goddess energy; self-control; empowerment through the four elements: earth, air, fire, & water; enhancement of spirit contact, or protection from unwanted spirit contact...
I have one ring left, pink stone.
Pink Alpaca Silver Ring
$12.95
$12.95

Oriental Pendants
The four pendents shown above are unique hand-crafted
one-of-a-kind items being offered. The four you see
here are all that is available.
Red Tara Spell
To these beautiful pendents that hold the flavor of the east, I've added a Red Tara Spell...
Red Tara is a Tibetan goddess of love and wealth. She is also known as "The Mother of Perfected Wisdom", and she takes delight in and is drawn to an open mind and a receptive heart. Tara represents the virtues of success and achievement. She is a tantric deity who will help you develop certain inner qualities and understand deeply 'compassion'.
One reason for Tara's popularity is the fact that she became known as a Buddhist deity who could be invoked directly by the common people.

And to these beautiful pendents I've added the Red Tara Spell, invoking this ancient goddess and summoning her power. From this spell, you will draw upon ancient wisdom and gather insight you never dreamed possible.
Oriental Pendent #1
$38.00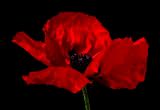 Oriental Pendent #4
$38.00

Handcrafted Necklaces
I-Ching Necklace/Bracelet Set
Along with this gorgeous bracelet/necklace combo,
I've added an enchantment for Prosperity.
"May the coins of the I-Ching bless you with
abundance, riches, and wealth."
I-Ching Spell of Prosperity
$34.95
Stones & seashells...
for feminine power and magick.

This gorgeous necklace carries the energy of the Goddess and energy for feminine empowerment. Through the magick of enchantment, reclaim that which is every woman's birthright...your personal power.
Feminine Empowerment & Goddess Energy
$34.95

Peruvian Earrings
The following Peruvian earrings are all dangly style, 1.5- 2 inches in length, set with beautiful natural stones, and created within detailed silver settings.
These earings are very light and airy, easy to wear.
#1

Enchantment:

Good health and
healing spell.

#2

Enchantment:

Personal Power Spell.

#3

Enchantment:

Burning passions &
flaming love spell.

#4

Enchantment:

Spiritual reconnection with
the Mother Goddess.


#5

Enchantment:

Reconnect with the spirit
of a loved one.

$10.95


#6

Enchantment:

Protection from the
negative energy of enemies.

#7

Enchantment:

Chameleon Spell

#8

Enchantment:

Irresistibility Spell
#9
Enchantment:
Third Eye Spell:
opening your psychic
center.
Magnetic Bracelets
"Magnetic energy is the strongest natural force in the universe and the power of magnets is one of the most basic powers of nature. The use of magnet therapy for health and well-being has an ancient history dating back thousands of years.
Ancient Egyptians used loadstones to prolong life and improve health. It is said that Cleopatra wore a polished lodestone on her third eye, in the belief that it helped maintain her youth and beauty.
In more recent times, Paracelsus (1493-1541) considered to be the father of modern medicine, believed that the "life force' of the body was most influenced by the force found in magnets.
In Europe, Russia, China, Japan and many other countries, convinced of the benefits, millions of people continue to use magnet therapy. Today, we are experiencing an exciting revival of this ancient therapy. Resulting from the impact of more and more clinical studies and anecdotal evidence, 120 million people worldwide spend over $1.5 billion globally on the therapeutic benefits of magnets."
[This item is not available at this time.]

Frequently Asked Questions
1. Can I have my jewelry resized without disrupting the enchantment?
You most certainly can have your piece resized, and this would be necessary if you needed to adjust the fit. However, I would ask the jeweler not to try the piece on-- you don't have to tell him/her precisely why-- simply that it's just very personal to you. Also, when you get your newly adjusted jewelry home, you will want to cleanse it of the energies it may have picked up while it was away.
You can do this with a variety of methods:
1) Hold the piece under running water and gently dry with a soft cloth.
2) Take the piece through incense smoke, making sure it's well smudged. You can use sandalwood incense.
3) Allow the piece to lay exposed to the moonlight overnight, or at least for a couple of hours. You can do this by placing it on a windowsill, if this is possible.
4) Place this piece of jewelry on a pentacle and sprinkle it with salt-- preferrably sea salt.
2. Can I wear more than one piece of enchanted jewelry at a time?
You most certainly can, and I most certainly do. I choose my jewelry with enchantments very carefully, coming up with combinations that I feel I need and want in the moment, and it's not unusual for me to change my jewelry at some point during the day, feeling the need for a different energy. I suppose my husband has become use to this habit, which may seem strange to people unfamiliar with crystal magick, spells, and enchantments.
I've never had any problems with conflicting energies. In the long run, the magick flows in harmony.
3. My enchanted jewelry doesn't seem to be working, why?
There's one ingredient absolutley necessary when working with occult magick...Belief. In the movie "Skeleton Key", the characters kept stressing the fact that it won't work if you don't believe. And this is a mighty fact.
Magick and enchantments work by the movement of energy, and any negative energy, which includes your thoughts or the thoughts of those around you-- like doubt and skeptisism, block the natural flow of this energy.
All belief systems seem to stress 'faith'...and in the world of the witch, this attribute is an absolute neccessity for successful practice of The Craft.
You have to believe.
4. How long will the enchantment last, and is it directed at just one person?
I don't place a time limit on the enchantment.
I enchant my jewelry, or place a blessing/spell upon it, that is not made or measured by time as we view it. And the enchantment is not directed at any one particular person, but at the piece of jewelry itself. The enchantment will last for as long as the jewelry exists, and this magick can be passed on to whomever you wish by passing on the jewelry.
It is magick and enchantment coming full circle.


All of my Enchanted Jewelry is consecrated
with the four Elements:
Earth, Air, Fire, & Water


I have received several requests for spells and enchantments that have been posted with an item and sold:
Yes, I definitely will be re-posting certain spells. No spell or enchantment should ever be considered a 'one time deal'-- not in the practice of witchcraft, nor in the sale of enchanted jewelry.
Thank you for your interest and your enthusiasm.

 
If two people purchase the same item and there is only one available, the buyer who made the purchase first will receive the item.
The second buyer will receive a full refund. 
 
For legal purposes, I should state that all paranormal
jewelry/items sold at this site are sold
for entertainment purposes only.